Current Offers at Horizons
Call Us Now on 01256 796719 to find out more or make an enquiry below
If your membership is due for renewal, or if you are thinking of joining up, we have a special offer with a local skincare company.
Sign up for three months or more during March, you will receive a free Advanced Skincare Bundle worth £32.
Bee Good offer a range of effective skincare products with natural ingredients, all produced in an ethical way. And, because the ingredients are natural, Bee Good products are ideal for all skin types, especially ageing and sensitive skin, with the powerful trio of honey, beeswax and propolis.
Contact reception on 01256 796719, or email horizons@apollohotels.com for more info.
NHS Gym Offer in Basingstoke
If you work for the NHS, we offer a full membership for just £23.99 a month. This gets you access to the pool and gym as a full member.
You'll save around 50% on our gym charge, a saving of over £250 a year!
Horizons is the ideal gym for staff at Basingstoke Hospital, as we are just off the Aldermaston Roundabout. You can walk across using the underpasses or we have free parking.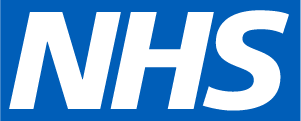 if you are looking for gym membership, or a swimming pool in Basingstoke you can use regularly, we have a wide range of options starting at just £29 per month.
This includes anytime membership or off-peak choices for the gym and pool. Our membership also offers access to free pilates and aquafit classes.
If you are a guest of the hotel you get free access to the gym and pool, subject to availability. No under 16's allowed in the gym.
So, why not come down to Horizons Gym and Spa at Apollo Hotel in Basingstoke and take a look around?
If your business has five or more employees, we can offer you a preferential corporate rate for your employees.
Horizons Offers Enquiry Form
To make a enquiry about any of these these offers, please call us, email us or fill in the enquiry form and someone will come straight back to you.
Aldermaston Roundabout
Basingstoke
Hampshire
RG24 9NU